Alice Dupont Mandevilla Winter Care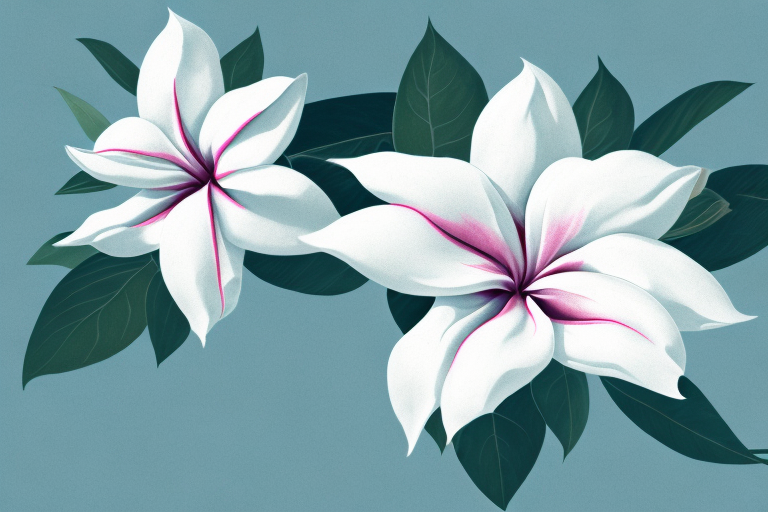 If you're a proud owner of the stunning Alice Dupont Mandevilla plant, you surely want to ensure its survival and health during the winter months. As temperatures drop and frost threatens, it's crucial to understand the needs of your Mandevilla to provide the necessary care and protection. In this comprehensive guide, we'll delve into every aspect of winter care for Alice Dupont Mandevilla, from creating the ideal environment to pruning techniques and common mistakes to avoid. So, grab a warm cup of tea and let's get started on keeping your Mandevilla thriving through the winter season!
Understanding the Needs of Alice Dupont Mandevilla During Winter
Before we dive into the specifics of winter care, it's essential to understand the unique requirements of your Alice Dupont Mandevilla during this season. Mandevilla plants are native to tropical regions, so they are not cold hardy and can suffer severe damage or even die if exposed to freezing temperatures for an extended period. As winter approaches, you need to prepare and protect your Mandevilla accordingly.
The key to successful winter care lies in creating an environment that mimics the plant's natural tropical habitat while safeguarding it from the harsh winter elements. By understanding the needs of your Mandevilla, you can effectively provide the necessary care and ensure its survival until spring arrives.
During winter, it is crucial to provide proper insulation for your Alice Dupont Mandevilla. One way to do this is by wrapping the plant with burlap or frost cloth. This protective covering will help retain heat and prevent cold winds from damaging the plant. Additionally, placing a layer of mulch around the base of the Mandevilla can provide extra insulation and help regulate soil temperature.
Another important aspect of winter care for your Mandevilla is controlling its watering schedule. While it is essential to keep the plant hydrated, overwatering can be detrimental during the colder months. It is best to water the Mandevilla sparingly, allowing the soil to dry out slightly between waterings. This will prevent the roots from becoming waterlogged and potentially freezing.
The Importance of Proper Winter Care for Alice Dupont Mandevilla Plants
Proper winter care for your Alice Dupont Mandevilla is vital for its overall health and future blooming potential. Taking the time to provide the necessary care during the colder months will not only help your plant survive but also thrive when the warmer weather returns. By preventing damage and promoting dormancy, you lay the foundation for a robust, vibrant Mandevilla in the upcoming growing season.
Without adequate winter care, a Mandevilla plant may struggle to recover from cold-related stress, leading to stunted growth, reduced flowering, and increased susceptibility to diseases and pests. By investing time and effort in appropriate winter care, you set the stage for a flourishing Mandevilla that graces your garden or indoor space with its beautiful blooms year after year.
During the winter months, it is important to protect your Alice Dupont Mandevilla from freezing temperatures. One way to do this is by bringing the plant indoors or placing it in a sheltered area, such as a greenhouse or covered patio. If you choose to keep the plant indoors, make sure it receives adequate sunlight and is kept away from drafts.
Creating the Ideal Winter Environment for Alice Dupont Mandevilla
When it comes to winter care for your Alice Dupont Mandevilla, creating the ideal environment is crucial. By carefully selecting the location and implementing appropriate protection measures, you can shield your plant from cold temperatures and maintain its health throughout the winter.
For outdoor Mandevilla plants, selecting the right location is essential. Choose an area that is sheltered from harsh winds and receives ample sunlight. Additionally, consider using various protective measures, such as insulation and covers, to shield your plant from temperature fluctuations and frost.
If you plan to bring your Mandevilla indoors for the winter, ensure that you place it near a bright window that receives plenty of sunlight. Monitor the indoor temperature and humidity levels to provide the best possible conditions for your plant's winter dormancy period. Remember to acclimate your Mandevilla gradually to the indoor environment to minimize shock.
Another important aspect of creating the ideal winter environment for your Alice Dupont Mandevilla is proper watering. During the winter months, it's important to adjust your watering schedule to accommodate the plant's reduced growth and dormancy. Be sure to water your Mandevilla sparingly, allowing the soil to dry out slightly between waterings. Overwatering can lead to root rot and other issues, so it's crucial to strike the right balance.
In addition to watering, it's also important to provide adequate air circulation for your Mandevilla during the winter. Stagnant air can lead to the development of fungal diseases, so it's important to ensure that there is proper ventilation around your plant. You can achieve this by placing the plant in a well-ventilated area or using a small fan to circulate the air.
How to Prepare Your Alice Dupont Mandevilla for Winter
Preparing your Alice Dupont Mandevilla for winter is a crucial step in its care and survival. By taking the necessary precautions ahead of time, you can minimize stress and potential damage caused by the colder months. Let's delve into the steps you should take to prepare your Mandevilla for winter.
Start by closely observing your plant and identifying any signs of pests or diseases. Treating any existing issues before winter sets in can help prevent them from causing more significant problems during the plant's dormant period. Inspect the leaves, stems, and roots, and take appropriate action if you notice any abnormalities.
Next, consider pruning your Mandevilla to remove any dead or damaged growth. This helps promote overall plant health and prevents disease and pest infestations during winter. When pruning, ensure you use clean tools and make clean cuts, avoiding jagged edges that could serve as entry points for pathogens.
Additionally, it is crucial to reduce watering gradually as winter approaches. Mandevilla plants require less water during their dormant period. Gradually decrease the frequency and amount of water you provide, allowing the plant to adjust and enter dormancy naturally. However, avoid allowing the soil to become bone-dry, as this could cause stress to the plant.
Furthermore, providing adequate insulation for your Alice Dupont Mandevilla is essential for its winter survival. Consider wrapping the base of the plant with burlap or a frost blanket to protect it from freezing temperatures. This extra layer of insulation can help prevent frost damage and keep the plant's roots warm.