Mandevilla Plant Poisonous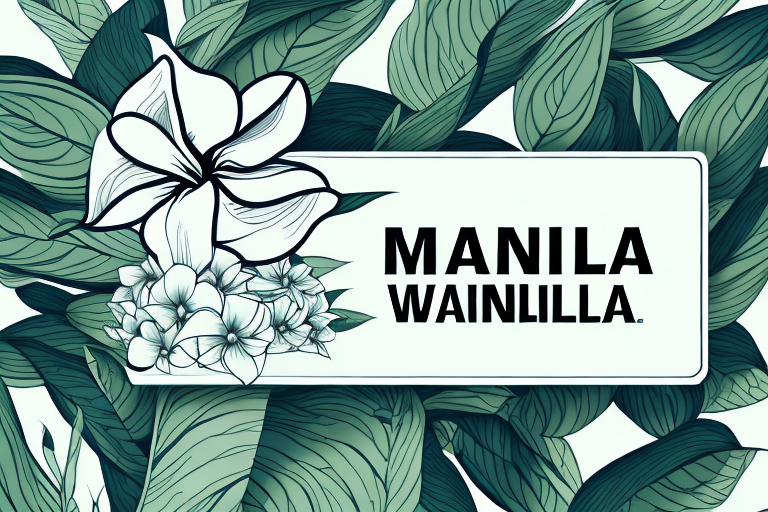 In recent years, the Mandevilla plant has gained popularity for its stunning flowers and tropical appeal. However, it is crucial to note that these beautiful plants can pose a potential danger, especially if ingested. In this article, we will delve into the topic of Mandevilla plant toxicity, exploring the signs and symptoms of poisoning, the various varieties and their toxicity levels, precautions for pet owners, safe handling and care tips, first aid measures, when to seek medical attention, and much more. So, let's dive in and understand the potential risks associated with Mandevilla plants.
Understanding the Toxicity of Mandevilla Plants
Mandevilla plants, belonging to the Apocynaceae family, contain toxic compounds that can be harmful if consumed. These compounds, known as glycosides, are primarily found in the leaves and stems of the plant. When ingested, glycosides can cause adverse effects on both humans and animals alike.
The toxicity level of Mandevilla plants can vary depending on the specific variety. Some species may have higher levels of toxic compounds, while others may have lower concentrations. It is important to be aware of these variations and exercise caution when handling or planting Mandevilla plants.
It is worth noting that the toxic compounds in Mandevilla plants serve as a natural defense mechanism against herbivores. These compounds can cause symptoms such as nausea, vomiting, diarrhea, and in severe cases, even organ damage. Therefore, it is crucial to keep Mandevilla plants out of reach of children and pets to prevent accidental ingestion.
Signs and Symptoms of Mandevilla Plant Poisoning
If someone, especially a child or a pet, ingests parts of a Mandevilla plant, a range of symptoms may occur. These symptoms can include nausea, vomiting, diarrhea, stomach cramps, and in severe cases, difficulty breathing and irregular heartbeat. It is crucial to recognize these signs and take appropriate action promptly.
In addition to the physical symptoms mentioned above, there may also be neurological effects associated with Mandevilla plant poisoning. These can include dizziness, confusion, and even seizures in some cases. It is important to seek medical attention immediately if any of these symptoms are observed.
Furthermore, it is worth noting that the severity of symptoms can vary depending on the amount of plant material ingested and the individual's sensitivity. Some individuals may experience mild symptoms that resolve on their own, while others may require medical intervention. It is always recommended to contact a healthcare professional or poison control center for guidance in cases of suspected plant poisoning.
Common Varieties of Mandevilla Plants and Their Toxicity Levels
Mandevilla plants come in various species, each with its own unique charm. However, it is essential to be aware of the toxicity levels associated with these different varieties. While all Mandevilla plants contain toxic compounds, some species, such as Mandevilla sanderi, have higher levels of toxicity. Other popular varieties, like Mandevilla boliviensis, may have lower concentrations of toxic compounds. Familiarize yourself with the specific toxicity levels of the Mandevilla plants you have in your garden to ensure safety.
It is important to note that the toxicity levels of Mandevilla plants can vary depending on various factors, including the plant's age, health, and growing conditions. Additionally, the toxicity of these plants can also vary for different individuals and animals. Therefore, it is crucial to exercise caution and take necessary precautions when handling or coming into contact with any variety of Mandevilla plant. If you have children or pets, it is advisable to keep them away from these plants to prevent any potential harm. Always consult with a professional or refer to reliable sources for detailed information on the toxicity levels of specific Mandevilla plant varieties.
Precautions for Pet Owners: Keeping Mandevilla Plants Away from Animals
As pet owners, our furry friends' safety is of utmost importance. If you have Mandevilla plants in your home or garden, it is crucial to take precautions to prevent accidental ingestion by your pets. Keep the plants out of reach and avoid planting them in areas accessible to animals. Additionally, consider training your pets to avoid chewing or consuming unfamiliar plants.
One way to keep Mandevilla plants away from animals is by using physical barriers. Install fences or gates around your garden to prevent pets from accessing the plants. You can also use plant cages or covers to create a barrier around individual Mandevilla plants, keeping them out of reach of curious pets.
Another precaution to consider is using pet-friendly alternatives to fertilizers and pesticides. Some chemicals used in gardening can be toxic to animals if ingested. Look for organic or pet-safe options when caring for your Mandevilla plants to minimize the risk of harm to your pets.
How to Safely Handle and Care for Mandevilla Plants
To minimize the risk of exposure to Mandevilla plant toxins, it is essential to handle and care for these plants with caution. When pruning or working with Mandevilla plants, always wear protective gloves to avoid direct contact with the sap. Additionally, ensure proper ventilation in the area to prevent inhalation of any airborne toxins. By following these simple safety measures, you can enjoy the beauty of Mandevilla plants while mitigating potential risks.
It is also important to note that Mandevilla plants thrive in well-draining soil and require regular watering. However, overwatering can lead to root rot, so it is crucial to strike a balance and avoid waterlogged conditions. Furthermore, providing adequate sunlight is essential for the healthy growth of Mandevilla plants. They prefer bright, indirect light and should be placed in a location that receives at least 6 hours of sunlight per day. By ensuring proper watering and sunlight exposure, you can help your Mandevilla plants flourish and thrive.
First Aid Measures for Mandevilla Plant Poisoning
If you suspect someone has ingested parts of a Mandevilla plant, it is crucial to take immediate action. Begin by rinsing the mouth with water to remove any remaining plant material. Do not induce vomiting unless instructed by medical professionals. It is vital to stay calm and seek medical advice promptly to ensure the best course of action.
Seeking Immediate Medical Attention: When to Call the Poison Control Center
If symptoms of poisoning persist or worsen, it is important to seek immediate medical attention. Contact your local Poison Control Center for expert guidance in handling Mandevilla plant poisoning cases. They can provide valuable information on next steps and potential treatments to ensure the best possible outcome.
Are All Parts of the Mandevilla Plant Toxic?
While the leaves and stems of Mandevilla plants contain the highest concentration of toxic compounds, other parts of the plant, including the flowers and roots, also contain some level of toxicity. It is crucial to handle the entire plant with care and keep it away from children and pets at all times.
Identifying Mandevilla Plants: A Guide to Avoiding Accidental Ingestion
Proper identification of Mandevilla plants is essential to prevent accidental ingestion. Familiarize yourself with the physical characteristics of these plants, such as the glossy leaves and trumpet-shaped flowers, to avoid any confusion with non-toxic alternatives. Educate yourself and your family members about the potential risks associated with Mandevilla plants, ensuring a safe environment for everyone.
Alternatives to Mandevilla Plants: Non-Toxic Flowering Options for Your Garden
If you are concerned about the potential risks of Mandevilla plants but still want to add vibrancy and beauty to your garden, there are numerous non-toxic alternatives available. Consider planting pet-friendly options like marigolds, sunflowers, or zinnias. By choosing these safer alternatives, you can create an enchanting floral display while prioritizing the well-being of your loved ones.
Safe Landscaping Practices: Planting Mandevilla Away from Children's Play Areas
When incorporating Mandevilla plants into your landscape, it is crucial to consider the placement carefully. Avoid planting them near children's play areas, where accidental ingestion may be more likely. By implementing safe landscaping practices, you can create an inviting outdoor space while minimizing potential risks of Mandevilla plant poisoning.
Educating Children about the Dangers of Mandevilla Plant Poisoning
Teaching children about the potential dangers of Mandevilla plants is crucial in preventing accidental ingestion. Explain to them that some plants may look beautiful but can be harmful if consumed. Encourage children to ask for permission and guidance when exploring unfamiliar plants, instilling a sense of caution and awareness.
The Importance of Proper Labeling and Warnings for Mandevilla Plants
Manufacturers and sellers play a vital role in ensuring consumer safety. Proper labeling and clear warnings on Mandevilla plant packaging can effectively communicate the potential risks associated with these plants. By understanding the importance of clear information, consumers can make informed decisions when purchasing and handling Mandevilla plants.
Popular Uses for Mandevilla Plants in Landscaping and Gardening
Despite their potential toxicity, Mandevilla plants continue to be popular choices for landscaping and gardening enthusiasts. These plants add vibrant colors and a tropical touch to gardens, patios, and balconies. With proper knowledge and precautions, you can safely enjoy the beauty and aesthetic appeal of Mandevilla plants while minimizing any potential risks.
As we conclude, it is essential to reiterate that while Mandevilla plants can be visually captivating, their toxicity cannot be ignored. By understanding their potential dangers, recognizing the signs and symptoms of poisoning, implementing safety measures, and promoting awareness, we can ensure a safe environment for ourselves, our loved ones, and our pets. So, enjoy the beauty of Mandevilla plants responsibly and create a flourishing oasis of greenery in your life!