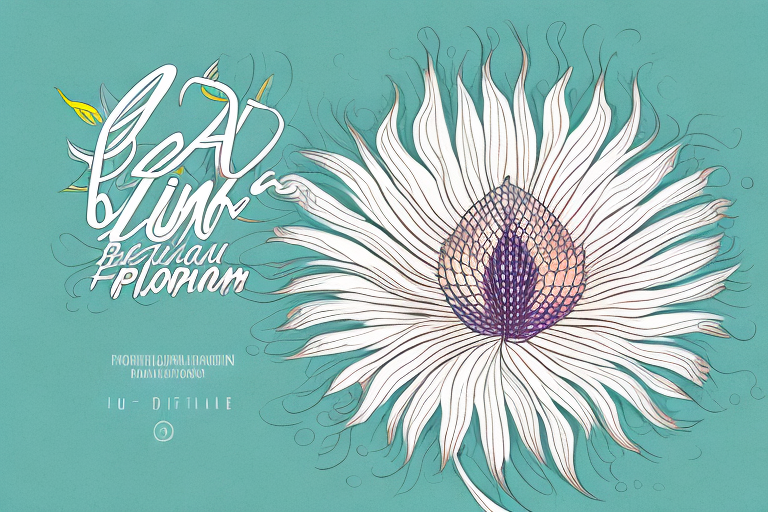 Welcome to the ultimate guide to Brazilian Plume care! In this article, we will delve into every aspect of caring for these stunning plants, from understanding their origins to achieving stunning blooms. So sit back, relax, and let's embark on a journey to become a Brazilian Plume expert!
Understanding the Brazilian Plume Plant
The Brazilian Plume, also known as the Golden Goddess or Justicia Carnea, is a tropical evergreen plant native to Brazil. Known for its vibrant pink flowers and graceful foliage, the Brazilian Plume adds a touch of exotic beauty to any indoor or outdoor space.
With its tall and upright growth habit, the Brazilian Plume can reach heights of up to six feet, making it an impressive focal point in any garden or a statement piece for your indoor jungle.
The Origins and Characteristics of the Brazilian Plume
Native to the tropical rainforests of Brazil, the Brazilian Plume thrives in warm and humid environments. Its large, elliptical leaves are deep green and glossy, creating a lush backdrop for the striking pink flower clusters that emerge throughout the year.
One of the most fascinating characteristics of the Brazilian Plume is its ability to attract birds and butterflies due to its nectar-rich flowers. These pollinators not only add life to your garden but also aid in the plant's reproductive process, ensuring future generations of Brazilian Plumes.
Choosing the Perfect Location for Your Brazilian Plume
The key to successful Brazilian Plume care begins with selecting the ideal location for your plant. These beauties thrive in bright, indirect sunlight, so aim for a spot that receives partial shade throughout the day.
Avoid placing your Brazilian Plume in direct sunlight, as this can scorch its delicate leaves. Instead, opt for an area with filtered light, such as near a north-facing window or under the shade of taller plants in the garden.
Additionally, keep in mind that the Brazilian Plume prefers a warm environment. Aim to maintain temperatures between 65 and 75 degrees Fahrenheit (18-24 degrees Celsius) to keep your plant happy and thriving.
Essential Tips for Watering and Moisture Control
Proper watering is crucial for the health of your Brazilian Plume. These plants prefer consistently moist soil, but not overly saturated conditions. Strive to provide them with a well-draining potting mix that allows excess water to escape.
During warmer months, when the plant is actively growing, increase your watering frequency, ensuring the soil remains slightly damp. In contrast, during cooler months, reduce watering and allow the top inch of soil to dry out before re-watering.
Remember to always water your Brazilian Plume at the base of the plant, aiming for the soil rather than the leaves, to prevent moisture-related diseases and to give the roots direct access to water.
Fertilizing Your Brazilian Plume: Dos and Don'ts
Feeding your Brazilian Plume with the right nutrients is essential for promoting healthy growth and stunning blooms. During the active growing season, which typically spans from spring to fall, apply a balanced liquid fertilizer every two to four weeks.
When selecting a fertilizer, opt for one specifically formulated for flowering tropical plants. Follow the manufacturer's instructions for dosage and application, making sure not to exceed the recommended amounts, as this can lead to burn and damage the plant.
During the winter months, when growth slows down, reduce or halt fertilization, allowing the plant to rest and recharge for the upcoming growing season.
Pruning Techniques for a Healthy Brazilian Plume
Regular pruning is essential for maintaining the overall health and appearance of your Brazilian Plume. Begin by removing any dead, damaged, or yellowing leaves, as these can serve as entry points for pests and diseases.
To promote bushier growth and enhance flower production, consider pinching off the tips of the stems. This encourages lateral branching, resulting in a fuller and more compact plant.
If your Brazilian Plume becomes overly leggy or outgrows its space, you can also perform more drastic pruning by cutting back a significant portion of the stems. Be sure to use clean and sharp pruning tools and make clean cuts just above a leaf node.
Dealing with Common Pests and Diseases in Brazilian Plumes
Like any living organism, Brazilian Plumes are susceptible to a few common pests and diseases. Spider mites, aphids, and mealybugs can sometimes find their way onto your precious plant.
Regularly inspect your Brazilian Plume for signs of infestation, such as sticky residue, distorted leaves, or webs. If you detect any pests, promptly treat them with an appropriate organic pest control solution, making sure to follow the instructions on the packaging.
Additionally, keep an eye out for common fungal diseases, such as powdery mildew or root rot. Good airflow, proper watering practices, and well-draining soil can help prevent these issues. If necessary, use a fungicide specifically formulated for ornamental plants to combat fungal infections.
Propagating Brazilian Plumes: Step-by-Step Guide
If you wish to expand your collection of Brazilian Plumes or share the beauty of these plants with friends and family, propagation is the way to go. The most common method for propagating Brazilian Plumes is through stem cuttings.
To propagate your Brazilian Plume, follow these steps:
Select a healthy stem from the parent plant and make a clean cut just below a leaf node.
Remove any lower leaves, leaving a few intact at the top of the cutting.
Dip the cut end into a rooting hormone powder to encourage root development.
Place the cutting in a container filled with a well-draining potting mix, ensuring the node is submerged in the soil.
Keep the cutting in a warm and humid environment, misting it regularly to maintain moisture levels.
After a few weeks, you should notice signs of new root growth. Once the roots are well-established, you can transplant the young Brazilian Plume to its permanent home.
Transplanting and Repotting Your Brazilian Plume Successfully
As your Brazilian Plume grows, it may outgrow its current pot, necessitating transplanting or repotting. It's generally best to do this in the spring when the plant is actively growing.
When transitioning your Brazilian Plume to a larger pot, choose one that is only slightly larger than its current container. This ensures that the plant's roots have enough room to grow without being overwhelmed by too much soil.
When repotting, gently loosen the roots and remove any old or rotted parts. Place the plant in the new pot and fill in the gaps with fresh potting soil, pressing it down gently to secure the plant in place.
After transplanting or repotting, water your Brazilian Plume thoroughly to settle the soil and provide moisture to the roots. Then, resume your regular care routine to help the plant adjust to its new environment.
Creating the Ideal Soil Mix for Thriving Brazilian Plumes
The right soil mix is crucial for the health and well-being of your Brazilian Plume. Aim for a well-draining potting mix that retains moisture without becoming waterlogged.
You can create a suitable soil mix by combining equal parts of peat moss, perlite, and compost. This mixture provides the ideal balance of water retention and drainage, allowing the plant's roots to breathe and preventing root rot.
Avoid heavy garden soil or mixtures that contain excessive amounts of clay, as these can lead to poor drainage and hinder the plant's growth.
Enhancing Growth with Proper Lighting Conditions
Proper lighting is crucial for the overall growth and well-being of your Brazilian Plume. These plants thrive in bright, indirect light, mimicking the dappled sunlight found in their native rainforest habitat.
If you're growing your Brazilian Plume indoors, place it near a north-facing window where it can receive bright but filtered light. South or west-facing windows can also work but be cautious of intense afternoon sun, which may require additional shading.
If you're cultivating your Brazilian Plume outdoors, make sure to provide it with partial shade. Plant it under the canopy of larger trees or use shade cloth to protect it from direct sunlight during the hottest parts of the day.
Temperature and Humidity Requirements for Brazilian Plumes
As tropical plants, Brazilian Plumes thrive in warm and humid environments. Aim to maintain temperatures between 65 and 75 degrees Fahrenheit (18-24 degrees Celsius) to keep your plant happy and thriving.
Additional measures can be taken to provide the necessary humidity levels. Consider using a humidifier or placing a tray filled with water near your Brazilian Plume to increase the ambient moisture in the air. Misting the leaves regularly can also help create a more humid microclimate around the plant.
During the winter months, when indoor heating can dry out the air, maintaining the right humidity levels becomes particularly important. By providing your Brazilian Plume with adequate warmth and humidity, you can ensure its continuous growth and vibrant display of blooms.
Troubleshooting Guide: Common Problems with Brazilian Plumes
Despite your best efforts, Brazilian Plumes can encounter a few common problems. Understanding the symptoms and causes of these issues can help you take timely action to save your beloved plant.
If the leaves of your Brazilian Plume start turning yellow, it may indicate overwatering or poor drainage. Adjust your watering routine and ensure the potting mix is providing adequate drainage.
Conversely, if the leaves begin to curl or droop, or the soil dries out too quickly between waterings, it may suggest underwatering. Make sure to water your plant regularly, keeping the soil slightly moist but not waterlogged.
If you notice white, powdery spots on the leaves, your Brazilian Plume might be suffering from powdery mildew. Increase air circulation around the plant, reduce humidity, and apply a fungicide if necessary.
How to Achieve Stunning Blooms on Your Brazilian Plume
While the foliage of the Brazilian Plume is captivating on its own, the real showstopper is its vibrant pink flowers. Luckily, with a little care and attention, you can ensure your Brazilian Plume blooms in all its glory.
To promote abundant flowering, ensure your plant receives the appropriate lighting conditions, as mentioned earlier. Consistent fertilization during the growing season will also provide the necessary nutrients for flower production.
To encourage continuous blooming, deadhead fading flowers by carefully removing them from the tip of the stem. Deadheading redirects the plant's energy towards producing new blooms rather than seed production.
Finally, be patient and enjoy the process. With time, proper care, and a sprinkle of luck, you'll be rewarded with a breathtaking display of pink floral splendor in your Brazilian Plume.
And there you have it, a comprehensive guide to Brazilian Plume care. By following these tips and tricks, you'll be able to provide the ideal conditions for your Brazilian Plume to thrive, showcasing its stunning foliage and remarkable blooms. Remember, patience and consistency are key when it comes to plant care, so take the time to observe, learn, and grow alongside your beautiful Brazilian Plume. Happy gardening!