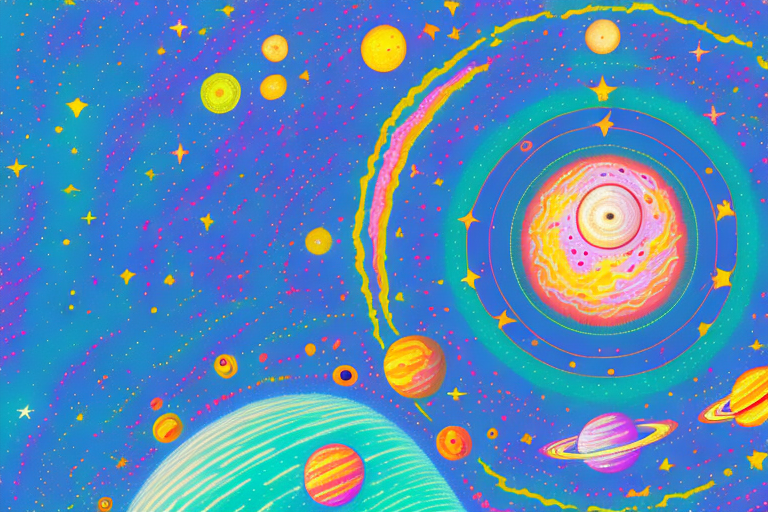 Cosmos are beautiful flowering plants that add charm and vibrancy to any garden. However, like all plants, they require proper care and attention to thrive. One crucial aspect of their care is watering. In this article, we will explore the importance of watering cosmos, the ideal watering conditions, techniques for watering, signs your cosmos needs water, and troubleshooting common watering issues.
Understanding the Importance of Watering Cosmos
Water plays a vital role in the growth and development of cosmos plants. It is the driving force behind their photosynthesis and nutrient uptake processes. Without sufficient water, cosmos plants cannot perform these essential functions efficiently. Therefore, understanding the role of water in cosmos plant growth is crucial.
The Role of Water in Cosmos Plant Growth
Water is responsible for transporting nutrients and minerals from the soil to all parts of the cosmos plant. It ensures that essential elements, such as nitrogen, phosphorus, and potassium, are readily available for photosynthesis and other metabolic processes. These nutrients are essential for the production of chlorophyll, the green pigment that captures sunlight and converts it into energy. Additionally, water helps maintain the turgidity of plant cells, allowing them to remain firm and upright. This is especially important for cosmos plants, as their tall stems and delicate flowers require structural support. Without an adequate water supply, cosmos plants can become weak and wilted.
Furthermore, water plays a crucial role in regulating the temperature of cosmos plants. Through a process called transpiration, water evaporates from the leaves, cooling the plant and preventing overheating. This is particularly important during hot summer days when the risk of heat stress is high. Without enough water, cosmos plants may experience heat stress, leading to wilting, leaf scorch, and even death.
In addition to its physiological functions, water also contributes to the overall aesthetic appeal of cosmos plants. Adequate watering promotes lush foliage and vibrant blooms, enhancing the visual impact of these beautiful flowers. It is no wonder that well-watered cosmos gardens are a sight to behold, with their vibrant colors and abundant blooms attracting bees, butterflies, and other pollinators.
Why Overwatering is Harmful to Cosmos
While water is vital for cosmos plants, overwatering can be just as detrimental as underwatering. Excessive moisture in the soil can lead to oxygen deprivation in the roots, causing root rot and other fungal diseases. The lack of oxygen creates a favorable environment for pathogens to thrive, leading to the deterioration of the root system. This, in turn, affects the plant's ability to absorb water and nutrients, further exacerbating the problem.
Moreover, overwatering can wash away essential nutrients from the soil. As water leaches through the soil, it carries away valuable minerals, such as calcium, magnesium, and iron, which are crucial for plant growth. This nutrient imbalance can result in nutrient deficiencies, manifesting as yellowing leaves, stunted growth, and poor flower production.
Furthermore, excessive watering can disrupt the balance of beneficial microorganisms in the soil. These microorganisms play a crucial role in breaking down organic matter and releasing nutrients for plant uptake. When the soil is constantly saturated, the oxygen levels decrease, creating an anaerobic environment that is detrimental to these beneficial microorganisms. As a result, the soil's fertility and overall health may decline, negatively impacting the growth and development of cosmos plants.
It's important to strike the right balance when it comes to watering cosmos. Regularly monitor the moisture levels in the soil and adjust watering accordingly. Factors such as weather conditions, soil type, and plant size can influence the watering needs of cosmos plants. By providing them with the appropriate amount of water, you can ensure their optimal growth and enjoy a stunning display of cosmos flowers.
The Ideal Watering Conditions for Cosmos
Now that we understand the role of water and the risks of overwatering, let's dive into the ideal watering conditions for cosmos plants.
Cosmos plants, with their vibrant and delicate flowers, thrive in well-drained soil and require proper watering to flourish. By providing them with the right amount of water at the right time, you can ensure their health and beauty throughout the growing season.
Best Time of Day to Water Cosmos
Early morning is the optimal time to water cosmos plants. At this time, the temperature is usually cooler, reducing the risk of water loss due to evaporation. The gentle morning sun also helps to dry off any excess moisture on the leaves, reducing the chances of fungal diseases.
Watering in the morning allows the plants to absorb the moisture and nutrients they need to thrive during the day. As the sun rises, the plants can utilize the water efficiently, promoting healthy growth and development.
On the other hand, watering in the evening or late afternoon can lead to prolonged moisture on the foliage, creating a favorable environment for diseases to take hold. It's best to avoid watering cosmos plants during these times to prevent potential harm.
Seasonal Watering Needs of Cosmos
The watering needs of cosmos plants vary depending on the season. During the hot summer months, when the sun is scorching and temperatures are high, cosmos plants may require more frequent watering to combat heat stress.
When the weather is exceptionally hot and dry, it's essential to monitor the soil moisture levels regularly. If the soil feels dry to the touch, it's an indication that the plants need watering. Deep watering, ensuring the water reaches the root zone, is crucial during these times to provide sufficient hydration.
However, during cooler periods or rainy seasons, it's crucial to adjust the watering frequency accordingly to prevent waterlogged soil and root rot. Cosmos plants can suffer if their roots are constantly sitting in water, as it deprives them of oxygen and can lead to fungal infections.
During these cooler periods, it's best to let the soil dry out slightly between waterings. This allows the roots to breathe and prevents the risk of waterlogged conditions. Monitoring the weather and adjusting your watering schedule accordingly is key to maintaining the health and vigor of your cosmos plants.
By understanding the ideal watering conditions for cosmos plants, you can ensure their well-being and enjoy their stunning blooms throughout the season. Remember, providing them with the right amount of water at the right time will help them thrive and bring beauty to your garden.
Techniques for Watering Cosmos
There are different techniques you can use to water cosmos effectively. Let's explore a couple of recommended methods:
Drip Irrigation vs. Overhead Watering
Drip irrigation is a fantastic option for watering cosmos as it delivers water directly to the plant's root zone. This method minimizes water wastage and reduces the risk of fungal diseases. The system consists of a network of tubes with small holes or emitters that release water slowly and evenly. This ensures that the water reaches the roots where it is needed the most. Drip irrigation also helps conserve water by preventing evaporation and runoff.
On the other hand, if drip irrigation is not available, overhead watering can be used. This method involves watering the plants from above, either with a watering can or a sprinkler. When using this method, it's essential to carefully water at the base of the plants and avoid wetting the foliage excessively. Wet foliage can lead to the development of fungal diseases, which can harm the health and growth of the cosmos plants.
Deep Watering for Mature Cosmos
As cosmos plants mature and develop deeper root systems, it becomes important to provide deep watering. Deep watering encourages the roots to grow deeper, enhancing their ability to access water and nutrients. This is particularly crucial during dry spells or in regions with hot climates.
To achieve deep watering, water slowly and deeply around the plant's base, allowing the water to penetrate the soil fully. This method ensures that the water reaches the deeper root zones rather than just the surface. It is recommended to water until the soil is moist to a depth of at least 6 inches. This encourages the roots to grow downwards in search of water, making the plants more resilient to drought conditions.
When watering mature cosmos, it is important to avoid shallow watering, as this can result in shallow root growth. Shallow roots are more susceptible to drying out quickly and can lead to stunted growth and poor overall plant health. Deep watering, on the other hand, promotes strong root development and helps the plants thrive.
Additionally, it is beneficial to water in the early morning or late afternoon when the temperatures are cooler. This allows the water to be absorbed by the soil before it evaporates, maximizing its effectiveness.
In conclusion, choosing the right watering technique for cosmos plants is crucial for their overall health and growth. Whether it's drip irrigation or overhead watering, or deep watering for mature plants, providing an adequate and consistent water supply will help your cosmos thrive and reward you with beautiful blooms throughout the season.
Signs Your Cosmos Needs Water
Now that we've covered watering techniques, let's discuss the signs that indicate your cosmos plants are in need of water.
Recognizing Underwatered Cosmos
Underwatered cosmos plants exhibit certain telltale signs. These may include wilting, drooping leaves, and dry soil. Additionally, the color of the plants may appear dull or faded. If you observe these signs, it's crucial to provide water promptly to prevent further stress on the plants.
Identifying Overwatered Cosmos
Overwatering can be just as harmful as underwatering. Signs of overwatered cosmos include yellowing leaves, wilting despite the soil being moist, and a foul odor emanating from the soil. If you notice these signs, it's important to adjust your watering routine, allowing the soil to dry out between waterings.
Troubleshooting Common Cosmos Watering Issues
Despite your best efforts, you may encounter some common watering issues while caring for your cosmos plants. Let's explore a couple of these issues and how to address them.
Dealing with Root Rot from Overwatering
Root rot is a common issue caused by overwatering. To address this problem, it's important to adjust your watering routine immediately. Allow the soil to dry out between waterings and ensure proper drainage. Additionally, trimming any affected or rotted roots can help prevent the spread of the disease.
Addressing Drought Stress in Cosmos
If your cosmos plants are experiencing drought stress, it's crucial to provide immediate relief. Deeply water the plants and consider adding a layer of mulch around the base to help retain moisture. Monitor the soil moisture levels closely and adjust your watering schedule accordingly.
In conclusion, proper watering is essential for the health and vitality of cosmos plants. Understanding the role of water, implementing the ideal watering conditions, and utilizing effective watering techniques will help you maintain thriving cosmos plants in your garden. Remember to keep an eye out for signs of underwatering or overwatering and troubleshoot any watering issues promptly. Happy gardening!