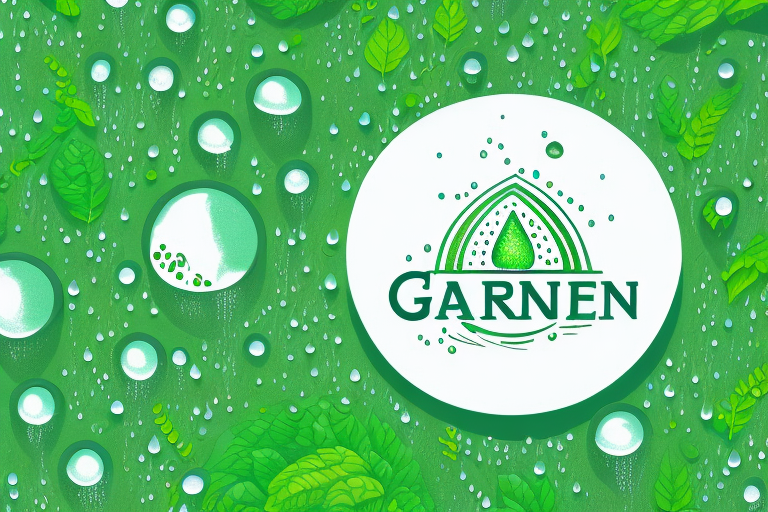 Are you tired of spending hours watering your garden, only to see your plants still dry and thirsty? Are you looking for an efficient and cost-effective solution to keep your plants healthy and hydrated? Look no further than the soil soaker hose! In this comprehensive guide, we will explore everything you need to know about soil soaker hoses, from understanding how they work to maximizing their water efficiency. So, let's dive in and discover the wonders of the soil soaker hose!
What is a Soil Soaker Hose?
A soil soaker hose is a flexible, porous hose designed to slowly and evenly deliver water directly to the roots of your plants. Unlike traditional sprinklers that spray water into the air, a soil soaker hose releases water through tiny pores along its entire length. By positioning the hose on the surface or buried just below the soil, it allows water to seep slowly into the root zone, effectively targeting the plants' water needs. This innovative watering tool acts as a drip irrigation system, ensuring that your plants receive an optimal amount of water without any waste.
Benefits of Using a Soil Soaker Hose
Using a soil soaker hose offers numerous benefits for gardeners of all skill levels. First and foremost, it promotes water conservation. The slow and precise delivery of water directly to the roots reduces evaporation and runoff, saving precious water resources. Additionally, the even distribution of water helps prevent overwatering, which can lead to root rot and other plant diseases.
Moreover, soil soaker hoses are an excellent choice for gardeners who prefer a low-maintenance watering solution. Once installed, they require minimal effort and attention. You can set a timer to control the watering duration, ensuring that your plants receive water even when you're away. This hands-off approach frees up your time for other gardening tasks or relaxation.
Another advantage of using a soil soaker hose is its versatility. It can be easily customized to fit any garden size or shape. You can cut the hose to the desired length, connect multiple hoses together, or create intricate configurations to reach every corner of your garden. Whether you have a small urban balcony garden or a sprawling backyard oasis, a soil soaker hose can adapt to your needs.
How Does a Soil Soaker Hose Work?
The secret behind the effectiveness of a soil soaker hose lies in its construction. Made from a durable, flexible material such as rubber or recycled tire rubber, the hose features tiny pores or perforations along its length. These pores allow water to slowly seep out and reach the soil. As water gradually filters through the soil, it creates a moist environment around the root zone, nurturing the plants directly where they need it the most.
The low-pressure watering system of a soil soaker hose ensures that the water flows steadily, preventing soil erosion and surface runoff. This gentle and consistent flow is ideal for delicate plants, preventing damage from forceful water streams. Additionally, the slow watering process encourages your plants to develop deep, strong roots, improving their overall health and resilience.
Different Types of Soil Soaker Hoses
When it comes to soil soaker hoses, there is a wide variety of options available to suit different gardening needs. The most common types include:
1. Standard porous hose: This is the traditional and most widely used type of soil soaker hose. It features evenly spaced perforations and is very flexible, allowing for easy maneuvering around plants and obstacles.
2. Flat hose: As the name suggests, this type of soil soaker hose has a flat design. It is particularly suitable for use in narrow spaces or where a discreet hose is desired, such as in flower beds or along walkways.
3. Porous soaker hose: Unlike the continuous porous holes found in standard hoses, this type of soil soaker hose has specialized porous caps at regular intervals. This helps regulate water flow and ensures an equal distribution of water along the entire hose length.
4. Soaker hose with built-in emitter: This innovative design combines the benefits of a soil soaker hose with an adjustable emitter. It allows you to control the water flow rate for each plant individually, providing the ultimate flexibility in watering different types of plants with varying needs.
Regardless of the type you choose, it's important to consider the length, diameter, and material of the hose to ensure it meets your specific gardening requirements.
Choosing the Right Soil Soaker Hose for Your Garden
When selecting a soil soaker hose, there are several factors to consider to ensure you choose the right one for your garden. Start by measuring the length and width of your garden to determine the hose length you'll need. Keep in mind that it's better to have a slightly longer hose that can be cut to fit your specific layout than one that is too short.
The diameter of the hose is also crucial. A wider diameter will allow for higher water flow rates, making it suitable for larger gardens or areas with heavy clay soil that needs more water saturation. Conversely, a narrower diameter is ideal for smaller gardens or areas with sandy soil that requires less water.
Additionally, consider the material of the hose. Rubber hoses tend to be more durable and resistant to cracking or splitting, making them a wise long-term investment. Recycled tire rubber hoses are an eco-friendly choice that repurposes waste materials while still delivering excellent performance.
Lastly, look for hoses with UV protection if you plan to leave them exposed to sunlight for extended periods. Sun damage can weaken the hose and reduce its lifespan.
Installing a Soil Soaker Hose in Your Garden
Installing a soil soaker hose is a straightforward process that can be completed in a few simple steps:
1. Begin by laying out the hose in the desired location, ensuring that it reaches all the plants in your garden.
2. If necessary, secure the hose in place using garden stakes, U-shaped pins, or plastic connectors to prevent it from shifting or moving.
3. Connect the hose to your garden's water supply using a standard hose connector or adapter. Make sure the connection is watertight to avoid leaks.
4. Before turning on the water, inspect the entire length of the hose to ensure there are no kinks or obstructions that could impede the water flow.
5. Once everything is in order, turn on the water and let it flow through the hose. Monitor the water distribution and adjust the hose position or water pressure if needed.
It's essential to check the water flow periodically to ensure it remains steady and even. Make adjustments as necessary to achieve the optimal watering effect for your plants.
Proper Maintenance and Care for Your Soil Soaker Hose
To maximize the lifespan and efficiency of your soil soaker hose, regular maintenance and care are essential. Here are some tips to help you keep your hose in excellent condition:
1. Periodically inspect the hose for damage, such as cracks, splits, or clogged pores. Replace any damaged sections promptly to avoid water leakage and uneven watering.
2. After each use, thoroughly drain the hose to prevent water from remaining inside, which can lead to mold and bacteria growth.
3. Avoid dragging the hose across rough surfaces or sharp objects, as this can cause tearing or puncturing.
4. Store the hose in a shaded area or cover it with a protective layer to shield it from UV rays and extreme weather conditions.
5. Before the start of each gardening season, give your soil soaker hose a deep cleaning to remove any accumulated debris or mineral deposits. This can be done by soaking the hose in a solution of water and mild detergent, then rinsing thoroughly.
Maximizing Water Efficiency with a Soil Soaker Hose
Using a soil soaker hose is already a great way to conserve water, but there are further steps you can take to maximize its efficiency:
1. Install a timer: Adding a timer to your soil soaker hose setup allows you to automate the watering process and ensure your plants receive the right amount of water at the optimal time.
2. Group plants with similar watering needs: By grouping plants with similar water requirements, you can avoid overwatering or underwatering certain areas. This ensures that water is distributed efficiently and reduces waste.
3. Mulch around the hose: Applying a layer of organic mulch, such as wood chips or straw, around the base of the plants and the soaker hose helps retain moisture and minimizes evaporation. It also acts as a natural weed suppressant.
4. Perform regular soil moisture tests: Monitoring the moisture levels in your garden's soil will help you determine when and how long to run the soaker hose. Invest in a soil moisture meter or simply perform a manual test by checking the soil's moisture content with your fingers.
Saving Money on Water Bills with a Soil Soaker Hose
One of the undeniable advantages of using a soil soaker hose is its ability to save you money on your water bills. By delivering water directly to the plants' roots, it eliminates wasteful splashing and evaporation that often occurs with traditional sprinkler systems. You'll notice a significant reduction in water usage, resulting in lower bills while still providing your garden with the hydration it needs.
Furthermore, soil soaker hoses are typically more cost-effective than complex irrigation systems. They require minimal upfront investment and have lower maintenance costs. With proper use and care, a high-quality soil soaker hose can last for years, providing you with long-term savings while keeping your garden flourishing.
Using a Soil Soaker Hose for Drip Irrigation
A soil soaker hose functions as an excellent tool for drip irrigation, a technique that conserves water by delivering it directly to individual plants' roots. Drip irrigation is particularly beneficial for plants with specific water needs or for precise watering in containers and raised beds.
To utilize your soil soaker hose for drip irrigation, follow these steps:
1. Position the hose so that it snakes through or loops around the plants you wish to water individually.
2. Create small holes in the hose near the plants you want to irrigate separately. You can use a hole punch or a sharp object like a needle to make these holes.
3. Adjust the water pressure or flow rate to control the amount of water released through the drip holes.
4. Monitor the water penetration around each plant and make adjustments as needed to ensure proper hydration.
By combining a soil soaker hose with drip irrigation techniques, you can customize your watering system to meet the specific needs of each plant, ensuring optimal growth and health.
Preventing Weed Growth with a Soil Soaker Hose
One of the additional benefits of using a soil soaker hose is its ability to help prevent weed growth in your garden. Traditional sprinklers or overhead watering systems can inadvertently water the entire soil surface, including the areas between plants. This can lead to weed seeds germinating and competing with your desired plants for resources.
With a soil soaker hose, you can accurately water only the plants themselves, minimizing the moisture available for weed seeds to sprout. By creating a dry strip of soil between plants, it discourages weed growth, making your gardening tasks more manageable and reducing the need for herbicides or frequent weeding.
Enhancing Plant Growth and Health with a Soil Soaker Hose
The use of a soil soaker hose has a significant impact on the growth and overall health of your plants. By delivering water directly to the roots, it ensures that your plants receive the necessary hydration for optimum growth. The slow, steady flow of water encourages deep root development, making your plants more resilient and better able to withstand dry periods.
Moreover, using a soil soaker hose promotes stronger plant stems and branches as the consistent moisture helps prevent stress-related issues like wilting or bending. It also minimizes the risk of water splashing on the leaves, reducing the chance of fungal diseases that can harm your plants.
Tips for Troubleshooting Common Issues with Soil Soaker Hoses
While soil soaker hoses are generally reliable and trouble-free, occasional issues may arise. Here are some troubleshooting tips for common problems:
1. Uneven water distribution: If you notice that certain areas of your garden are receiving more or less water than desired, it may indicate a clog or a damaged section of the hose. Inspect the entire hose length and remove any obstructions or replace damaged portions.
2. Water leakage: If you experience water leakage at connection points or along the hose, double-check the fittings for tightness. Consider using hose clamps or thread seal tape to create a watertight seal.
3. Reduced water flow: Low water pressure or flow may be caused by a clogged hose. Remove and clean the hose thoroughly, ensuring that the pores and emitters are free from debris or mineral deposits.
4. Hose damage: If you notice any cracks, splits, or bulges in the hose, it is crucial to replace the damaged section promptly. Continued use of a compromised hose can result in water waste and ineffective watering.
5. Inadequate water coverage: If you find that the hose isn't reaching all the plants in your garden, consider using connectors to extend its length or adjust the position of the hose for better coverage. Remember to avoid kinking or blocking the water flow.
Comparing the Pros and Cons of Soil Soaker Hoses vs Traditional Sprinkler Systems
When considering the best irrigation method for your garden, it's helpful to compare soil soaker hoses with traditional sprinkler systems. Let's take a closer look at the pros and cons of each:
Soil Soaker Hoses:
Pros:
Water-efficient, minimizing waste
Precise delivery of water directly to plant roots
Low maintenance and easy installation
Cost-effective and customizable to fit any garden size