Cinnamon to Get Rid of Gnats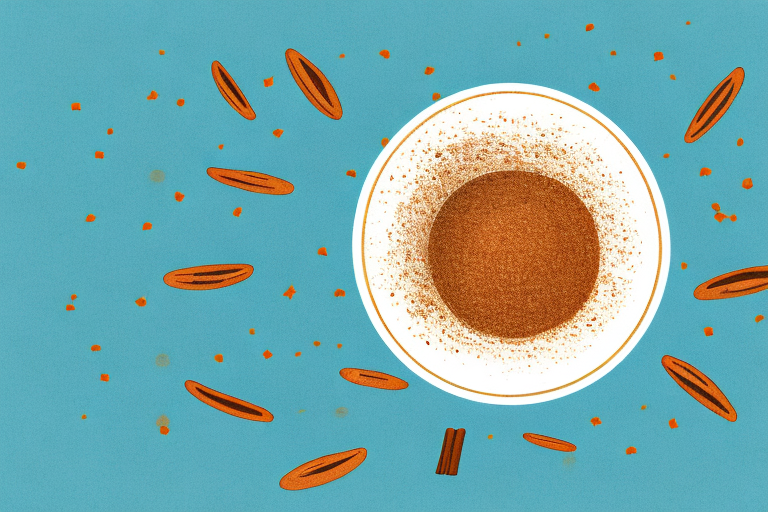 Are you tired of dealing with those pesky gnats that seem to invade your home? Do you want a natural and effective solution to get rid of them once and for all? Look no further than your kitchen pantry. Yes, you heard it right! Cinnamon, that aromatic spice commonly used in baking and cooking, can surprisingly help eliminate those annoying gnats. In this article, we will delve into the amazing power of cinnamon and how it can become your secret weapon in the battle against gnats.
Understanding the Problem: The Annoyance of Gnats
Gnats, those tiny flying insects that seem to appear out of nowhere, can quickly become an irritating nuisance in your home. These pesky creatures are attracted to moisture and decaying organic matter, making your kitchen and garbage cans their favorite hangout spots. Not only can they contaminate your food, but their constant buzzing and swarming around can drive you crazy. It's essential to find a solution to get rid of these bothersome pests, and cinnamon might just be the hero you've been looking for.
Gnats are not only a nuisance indoors but can also be a problem outdoors. They are commonly found in areas with standing water, such as flower pots, bird baths, and puddles. These tiny insects can quickly multiply, leading to an infestation that can be difficult to control. It's important to take preventive measures to keep gnats away from your outdoor spaces as well.
In addition to cinnamon, there are other natural remedies that can help eliminate gnats. One effective method is using apple cider vinegar traps. Simply fill a small container with apple cider vinegar and add a few drops of dish soap. The gnats will be attracted to the vinegar scent and will drown in the soapy solution. Regularly emptying and refilling the traps will help keep the gnat population under control.
The Benefits of Using Natural Remedies for Pest Control
When it comes to pest control, many people prefer natural remedies over chemical-laden alternatives. Natural remedies are not only less harmful to the environment, but they also ensure the safety of your family and pets. Cinnamon, being a natural substance, fits the bill perfectly. You don't have to worry about any toxic chemicals or strong odors lingering in your home. Plus, using a natural remedy like cinnamon offers a holistic approach to pest control, as it not only repels gnats but also provides various health benefits.
One of the key advantages of using natural remedies for pest control is that they are often readily available and affordable. Unlike chemical pesticides, which can be expensive and require special handling, natural remedies can be easily found in your kitchen pantry or local grocery store. This accessibility makes natural remedies a convenient and cost-effective option for homeowners.
Furthermore, natural remedies for pest control are generally safer for the environment. Chemical pesticides can have detrimental effects on ecosystems, contaminating soil, water, and air. In contrast, natural remedies are biodegradable and do not leave behind harmful residues. By choosing natural pest control methods, you can contribute to the preservation of the environment and promote a healthier ecosystem.
A Closer Look at Cinnamon: A Surprising Gnat Repellent
Cinnamon, known for its delightful aroma and warm flavor, has been used for centuries in traditional medicine. However, its gnat-repellent properties came as a surprise to many. Gnats dislike the scent and taste of cinnamon, making it an effective natural repellent. By incorporating cinnamon into your pest control regimen, you can create an inhospitable environment for these tiny insects, driving them away from your home and preventing further infestations.
Not only is cinnamon an effective gnat repellent, but it also has other benefits for your home. Cinnamon has antimicrobial properties, which can help to kill bacteria and fungi that may be present in your living space. Additionally, cinnamon can act as a natural air freshener, filling your home with a warm and inviting scent. So not only will cinnamon keep gnats away, but it will also contribute to a cleaner and fresher environment for you and your family.
How Does Cinnamon Work to Eliminate Gnats?
The science behind cinnamon's effectiveness in repelling gnats lies in its essential oil content. Cinnamon essential oil contains compounds like cinnamaldehyde, eugenol, and linalool, which possess strong repellent properties. These compounds disrupt the gnats' sensory receptors and nervous system, making them avoid and detest areas infused with cinnamon. Additionally, cinnamon acts as a barrier, preventing the gnats from accessing their food sources, ultimately leading to their demise.
Exploring the Science Behind Cinnamon's Gnat-Repelling Properties
Scientists have conducted studies to understand the specific mechanisms behind cinnamon's gnat-repelling properties. One study published in the Journal of Economic Entomology found that cinnamon effectively repelled several species of gnats, including fruit flies and fungus gnats. The study revealed that the strong odor of cinnamon disrupted the gnats' ability to locate food sources and communicate with one another. This disruption, coupled with the irritation caused by cinnamon's essential oils, led to significant reduction of gnat populations.
Step-by-Step Guide: Using Cinnamon to Get Rid of Gnats in Your Home
Now that you understand the power of cinnamon as a gnat repellent, let's explore how you can use it to eliminate gnats from your home. Follow these simple steps to keep your home gnat-free:
Clean and declutter your home: Remove any potential sources of attraction for gnats, such as overripe fruits, damp areas, or standing water.
Identify gnat hotspots: Determine the areas in your home where you often spot gnats. This will help you focus your cinnamon treatment in the right places.
Choose your cinnamon method: There are various ways to use cinnamon as a gnat repellent, including sprinkling cinnamon powder, creating cinnamon sachets, or making a cinnamon spray.
Apply cinnamon in gnat hotspots: Liberally apply cinnamon in the areas where gnats are prevalent, ensuring complete coverage. Pay attention to corners, windowsills, entryways, and kitchen surfaces.
Monitor and repeat: Keep an eye on gnat activity and reapply cinnamon as needed. It may take a few days or weeks to achieve complete elimination, depending on the severity of the infestation.
Different Ways to Use Cinnamon as a Gnat Repellent
When it comes to using cinnamon to repel gnats, you have several options at your disposal:
Sprinkle cinnamon powder directly: Simply sprinkle cinnamon powder in gnat-infested areas, focusing on multiple spots throughout your home.
Create cinnamon sachets: Fill small fabric pouches with cinnamon sticks or powder and place them in cabinets, pantry shelves, or near gnat hotspots.
Make a cinnamon spray: Mix cinnamon essential oil with water in a spray bottle and mist it in areas where gnats gather, being mindful of sensitive surfaces.
Mixing Cinnamon with Other Ingredients for Maximum Effectiveness
If you want to boost the effectiveness of your cinnamon treatment, consider combining it with other natural ingredients known for their gnat-repelling properties. Some popular options include:
Apple Cider Vinegar: Create a gnat trap by mixing apple cider vinegar with cinnamon, luring the gnats to their demise.
Lemon Juice: Mix fresh lemon juice with cinnamon essential oil to create a potent gnat deterrent.
Peppermint Oil: Combine peppermint oil with cinnamon to create a powerful and refreshing gnat repellent.
Safety Precautions and Considerations When Using Cinnamon for Pest Control
While cinnamon is generally considered safe for humans and pets, it's essential to take a few precautions when using it for gnat control:
Keep cinnamon away from the reach of children and pets, as ingestion in large amounts can be toxic.
If you have respiratory issues or sensitivity to strong scents, use caution when applying cinnamon in enclosed spaces.
Always follow the instructions provided with cinnamon essential oil products, as these may vary in concentration and usage recommendations.
Testimonials and Success Stories: Real People's Experiences with Cinnamon and Gnats
Don't just take our word for it. Countless homeowners have successfully utilized cinnamon to get rid of gnats. Here are some testimonials from real people who have experienced the power of cinnamon:
"I had been battling gnats in my kitchen for weeks until I discovered the cinnamon trick. It worked like magic! No more gnats, and my kitchen smells fantastic." – Sarah

"I was skeptical at first, but after trying cinnamon, I'm a believer. It's incredible how such a simple and natural remedy can be so effective against gnats." – Mark

"Cinnamon has become my go-to solution for gnats. Not only does it get the job done, but it also gives my home a cozy and inviting scent. Win-win!" – Linda
Alternative Natural Remedies for Gnat Control: Comparing Cinnamon to Other Options
While cinnamon has proven to be an excellent gnat repellent, it is worth exploring other natural remedies for gnat control. Some popular alternatives to cinnamon include:
Essential Oils: Certain essential oils, such as lavender, citrus, or eucalyptus, can also repel gnats effectively.
Vinegar: Apple cider vinegar traps and eliminates gnats, making it a popular choice among homeowners.
Carnivorous Plants: Plants like the Venus flytrap or pitcher plants can serve as natural predators for gnats.
Cinnamon, with its unique gnat-repellent properties and a wide range of applications, has emerged as an effective and natural solution for getting rid of gnats in your home. With proper use and a bit of patience, this humble spice can help you reclaim your space from these irritating pests. So, go ahead, give cinnamon a try, and say goodbye to gnats once and for all!