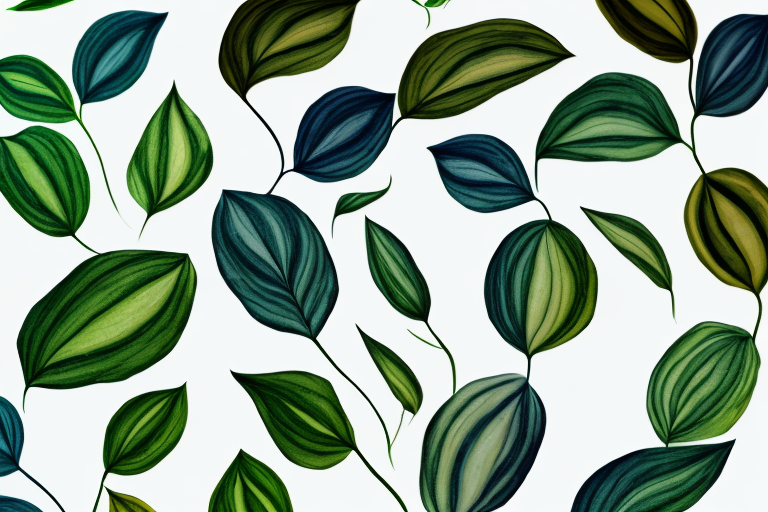 Welcome to the fascinating world of Rainbow Ginny Peperomia! In this article, we will explore everything there is to know about this vibrant and eye-catching addition to your indoor garden. Get ready to dive into the origin, unique characteristics, care tips, propagation techniques, common issues, creative display ideas, and the incredible benefits of having Rainbow Ginny Peperomia as a houseplant. So sit back, relax, and let's embark on this colorful journey together!
All About Rainbow Ginny Peperomia: A Vibrant Addition to Your Indoor Garden
Looking for a plant that will make a bold statement in your indoor space? Look no further than Rainbow Ginny Peperomia! With its stunning foliage boasting a kaleidoscope of vibrant colors, this plant is sure to turn heads and become the centerpiece of your green sanctuary. Not only is Rainbow Ginny Peperomia visually appealing, but it also offers a multitude of benefits, such as purifying the air and promoting a sense of tranquility.
In addition to its visual appeal and air-purifying qualities, Rainbow Ginny Peperomia is also a low-maintenance plant, making it perfect for busy individuals or those new to gardening. This plant thrives in bright, indirect light and only requires watering when the top inch of soil feels dry to the touch. Its compact size and ability to tolerate a variety of indoor conditions make it a versatile choice for any space. Whether you place it on a windowsill, desk, or shelf, Rainbow Ginny Peperomia is sure to bring life and vibrancy to your indoor garden.
The Origin and History of Rainbow Ginny Peperomia
Originating from the tropical regions of South America, Rainbow Ginny Peperomia has a rich history that dates back centuries. It belongs to the Peperomia family, which comprises numerous species known for their ornamental foliage. Renowned for its distinct markings and dazzling array of colors, Rainbow Ginny Peperomia has captured the hearts of plant enthusiasts around the world, becoming a true sensation in the horticultural community.
One of the fascinating aspects of Rainbow Ginny Peperomia is its ability to adapt to various environments. This plant has evolved to thrive in both indoor and outdoor settings, making it a versatile choice for plant lovers. Whether placed on a sunny windowsill or in a shaded corner of a garden, Rainbow Ginny Peperomia can flourish and add a touch of vibrancy to any space.
In addition to its aesthetic appeal, Rainbow Ginny Peperomia also offers several health benefits. Like many other houseplants, it helps improve indoor air quality by filtering out toxins and releasing oxygen. This can contribute to a healthier and more pleasant living environment. Furthermore, caring for plants like Rainbow Ginny Peperomia can have a positive impact on mental well-being, as tending to plants has been shown to reduce stress and promote relaxation.
The Unique Characteristics of Rainbow Ginny Peperomia
One of the most striking characteristics of Rainbow Ginny Peperomia is its variegated leaves, which display an array of vibrant hues ranging from deep green to bright pink, yellow, and even purple. The leaves often feature intricate patterns, adding an artistic touch to its overall appearance. Another distinctive feature of this plant is its compact size, making it ideal for small spaces, tabletops, or terrariums.
In addition to its stunning variegated leaves and compact size, Rainbow Ginny Peperomia also has a unique growth habit. Unlike some other peperomia varieties, this plant tends to grow in a trailing or cascading manner, making it a great choice for hanging baskets or elevated planters. Its cascading foliage adds a graceful and dynamic element to any indoor or outdoor space. Furthermore, Rainbow Ginny Peperomia is known for its low maintenance requirements, making it an excellent choice for beginner gardeners or those with busy lifestyles. With proper care, this plant can thrive in a variety of light conditions, from bright indirect light to partial shade. Its adaptability and eye-catching appearance make it a popular choice among plant enthusiasts.
How to Identify and Care for Rainbow Ginny Peperomia
Identifying Rainbow Ginny Peperomia is relatively easy, thanks to its colorful foliage and compact growth habit. When it comes to care, this plant thrives in bright, indirect light and prefers well-draining soil. It is important to water Rainbow Ginny Peperomia moderately, allowing the top inch of soil to dry between waterings to prevent root rot. Additionally, maintaining proper humidity levels and occasional fertilization will ensure the plant remains healthy and vibrant.
One way to identify Rainbow Ginny Peperomia is by its unique leaf shape. The leaves are heart-shaped with a glossy texture, and they often have variegated patterns of green, pink, and cream. Another distinguishing feature is the plant's compact growth habit, making it a great choice for small spaces or as a tabletop decoration.
When it comes to caring for Rainbow Ginny Peperomia, it is important to provide it with the right amount of light. While it thrives in bright, indirect light, direct sunlight can scorch its leaves. If you notice the leaves turning yellow or brown, it may be a sign that the plant is receiving too much light. Adjust its placement accordingly to ensure it gets the right amount of light.
Best Growing Conditions for Rainbow Ginny Peperomia
Rainbow Ginny Peperomia thrives in conditions that mimic its natural habitat. Providing it with bright, indirect light will help maintain its vivid leaf coloration, while protecting it from direct sunlight, which may cause the leaves to scorch. The ideal temperature range for this plant is between 65-75°F (18-24°C). Additionally, higher humidity levels and regular misting will contribute to its overall well-being.
It is important to note that Rainbow Ginny Peperomia is a tropical plant and prefers a well-draining soil mix. A mixture of peat moss, perlite, and potting soil is recommended to ensure proper drainage and prevent waterlogged roots.
When it comes to watering, it is best to allow the top inch of soil to dry out before watering again. Overwatering can lead to root rot, so it is important to strike a balance and avoid keeping the soil constantly wet. Using a moisture meter or simply checking the soil with your finger can help determine when it's time to water.
Tips for Propagating Rainbow Ginny Peperomia Successfully
Propagation is an exciting aspect of plant care, and Rainbow Ginny Peperomia can be propagated using various methods. One popular method is leaf cutting, where a healthy leaf is carefully removed and placed in a suitable growing medium. Another method involves dividing the plant at the root level. By following proper techniques and providing optimal conditions, you can expand your Rainbow Ginny Peperomia collection and share the joy with fellow plant enthusiasts.
When propagating Rainbow Ginny Peperomia through leaf cutting, it is important to choose a healthy leaf with no signs of damage or disease. Using a sharp, clean knife or scissors, carefully cut the leaf at the base, ensuring that you include a small portion of the stem. Place the leaf in a container filled with a well-draining potting mix, such as a mixture of perlite and peat moss. Keep the soil consistently moist, but not waterlogged, and provide indirect light to encourage root development.
If you prefer to propagate Rainbow Ginny Peperomia through division, start by gently removing the plant from its pot. Carefully separate the roots, ensuring that each division has a healthy root system and a few leaves. Plant each division in a separate container filled with a well-draining potting mix. Water the newly divided plants thoroughly and place them in a location with bright, indirect light. Monitor the soil moisture and adjust watering accordingly to promote healthy growth.
Common Pests and Diseases that Affect Rainbow Ginny Peperomia
Like any other houseplant, Rainbow Ginny Peperomia may encounter some pests and diseases. Common pests include mealybugs, aphids, and spider mites, which can be controlled using organic insecticides or through manual methods such as wiping the leaves with a damp cloth. Additionally, being vigilant about proper watering practices and providing adequate air circulation will help prevent fungal diseases and root rot.
Creative Ways to Display Rainbow Ginny Peperomia in Your Home
Rainbow Ginny Peperomia offers endless possibilities for creative display in your home. Its compact size makes it ideal for placing in decorative planters, hanging baskets, or terrariums. You can also create stunning arrangements using different varieties of Peperomia, highlighting the unique characteristics of each plant. Experiment with various display techniques, such as trailing from shelves or clustering together for a bold impact.
The Benefits of Having Rainbow Ginny Peperomia as a Houseplant
Besides its captivating appearance, Rainbow Ginny Peperomia provides numerous benefits as a houseplant. It is known to purify the air by removing harmful toxins and releasing fresh oxygen, boosting your overall well-being and concentration. Additionally, its presence adds a touch of natural beauty, promoting a calm and relaxed atmosphere that can help reduce stress and enhance your living space.
In conclusion, Rainbow Ginny Peperomia is a truly captivating plant that brings beauty, elegance, and a burst of vibrant colors to any indoor garden. From its origins to its care requirements, propagation techniques to potential issues, this article has covered everything you need to know about this delightful houseplant. So, why not introduce the majestic Rainbow Ginny Peperomia into your home and experience the joy it brings while immersing yourself in a world of beauty and serenity?