Mother in Law Plant Bloom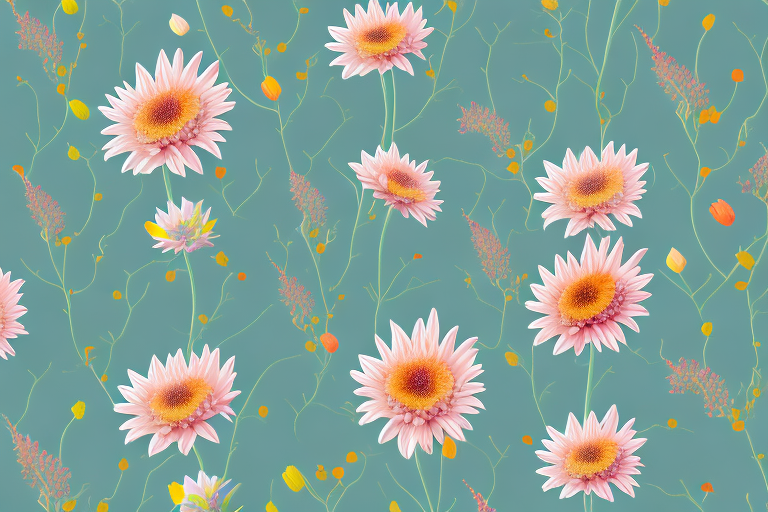 Are you ready to experience the wonder of the Mother in Law Plant bloom? This gorgeous plant, also known as Sansevieria, is a sight to behold when it bursts into color. In this article, we will take a closer look at the process of the Mother in Law Plant bloom, understand its characteristics, learn how to care for it, and explore some commonly asked questions. So, let's dive in and uncover the secrets of this magnificent plant's blooming journey.
Understanding the Mother in Law Plant
Before we delve into the enchanting world of the Mother in Law Plant's blooms, let's get familiar with this captivating houseplant. The Mother in Law Plant has quite a rich and fascinating history.
The Mother in Law Plant, scientifically known as Sansevieria, belongs to the Asparagaceae family and is native to West Africa. It is a perennial succulent that has been revered for centuries for its unique beauty and remarkable resilience. Its name, "Mother in Law Plant," originates from its pointed and rigid leaves, which symbolize a stern nature.
Origin and History of the Mother in Law Plant
The Mother in Law Plant's journey began in the arid regions of West Africa, where it thrived in the harsh conditions of the Sahara Desert. The local tribes recognized its ability to survive in extreme temperatures and limited water resources, attributing it to its adaptability and strength.
As the centuries passed, the Mother in Law Plant caught the attention of explorers and botanists who were captivated by its unique features. It was in the late 18th century that the plant was introduced to Europe, where it quickly gained popularity among horticulturists and plant enthusiasts.
The Mother in Law Plant's popularity continued to spread, reaching various parts of the world. It became a symbol of elegance and sophistication, adorning the homes of the wealthy and influential. Its ability to thrive in different climates and adapt to various indoor environments made it a beloved choice for both novice and experienced plant enthusiasts.
Characteristics of the Mother in Law Plant
The Mother in Law Plant boasts unique characteristics that set it apart from other houseplants. With thick, waxy leaves and a stiff upright growth habit, this plant exudes an air of elegance and strength. Its leaves can vary in color, ranging from light greens to shades of silver and even striking variegation patterns.
One of the most remarkable features of the Mother in Law Plant is its ability to purify the air. It has been scientifically proven to remove harmful toxins, such as formaldehyde and benzene, from the surrounding environment. This makes it an excellent choice for improving indoor air quality and creating a healthier living space.
Furthermore, the Mother in Law Plant is known for its low maintenance requirements. It thrives in a wide range of light conditions, from bright indirect light to low light areas. It is also drought-tolerant and can withstand periods of neglect, making it an ideal choice for busy individuals or those new to plant care.
Whether placed in a modern office or a cozy home, the Mother in Law Plant adds a touch of natural beauty and elegance to any space. Its striking architectural form and unique foliage make it a captivating centerpiece or an eye-catching addition to a plant collection.
In conclusion, the Mother in Law Plant is not just a houseplant; it is a living testament to the resilience and beauty of nature. Its rich history and unique characteristics make it a fascinating subject of study and a cherished addition to any botanical enthusiast's collection.
The Blooming Process of the Mother in Law Plant
Now that we have learned about the Mother in Law Plant's origins and characteristics, it's time to explore the magical process of its bloom.
The blooming of the Mother in Law Plant is a rare and special event. It typically occurs during late winter or early spring, bringing a burst of color and vibrancy into your space. The blooming period can last several weeks, allowing you to fully enjoy the spectacle.
During this time, the Mother in Law Plant undergoes a remarkable transformation. Its dormant buds awaken, signaling the beginning of the blooming process. As the days grow longer and the temperatures rise, the plant gathers energy from the sun and nutrients from the soil, preparing itself for the magnificent display to come.
When Does the Mother in Law Plant Bloom?
The exact timing of the Mother in Law Plant's bloom can vary depending on various factors, such as the specific species, growing conditions, and geographic location. However, late winter or early spring is generally the prime blooming season for this captivating plant.
As the days gradually become warmer and the world around it starts to awaken from its winter slumber, the Mother in Law Plant senses the changing seasons and begins its blooming process. It is as if the plant has been patiently waiting for its moment to shine, and when it finally does, it does so with unparalleled grace and beauty.
How to Identify the Bloom
When the Mother in Law Plant blooms, it produces long, slender stalks adorned with clusters of small, fragrant flowers. These flowers can range in color, from creamy whites to delicate shades of pink and green. The bloom adds a touch of grace and allure to the already magnificent plant.
As the flowers unfurl, their delicate petals reveal intricate patterns and designs, each one unique and mesmerizing. The fragrance they emit is subtle yet captivating, filling the air with a sweet and enchanting aroma.
Observing the blooming Mother in Law Plant is a truly captivating experience. It is a testament to the resilience and beauty of nature, reminding us of the wonders that can unfold when we patiently nurture and care for living things.
During this blooming period, it is essential to provide the Mother in Law Plant with proper care and attention. Adequate sunlight, regular watering, and balanced fertilization will ensure that the plant thrives and continues to grace your space with its vibrant blooms year after year.
Caring for Your Mother in Law Plant
Now that you're eagerly anticipating the bloom of your Mother in Law Plant, it's essential to provide the right care to ensure its healthy growth and stunning bloom.
Ideal Conditions for Growth and Bloom
The Mother in Law Plant thrives in moderate to bright light, making it an ideal houseplant. However, it can adapt to lower light conditions, making it suitable for various settings.
Ensuring proper watering is crucial for the well-being of your Mother in Law Plant. It's best to allow the soil to dry out slightly between waterings and avoid overwatering, as this can lead to root rot. Additionally, providing well-draining soil and occasional fertilization will promote healthy growth and encourage blooming.
Despite its resiliency, the Mother in Law Plant may encounter some common problems.
Common Problems and Solutions
Yellowing leaves can indicate overwatering or a lack of sunlight, while brown tips may signal inadequate humidity. By adjusting the watering and light levels, as well as increasing humidity through misting or using a humidifier, you can address these issues and help your plant thrive.
Propagation and Maintenance of the Mother in Law Plant
If you're eager to propagate your beloved Mother in Law Plant or ensure its long-term health, we have some useful tips to share.
How to Propagate Your Plant
The Mother in Law Plant can be propagated through leaf cuttings or division. Both methods, when done correctly, can yield new plants that will continue the blooming legacy. Let's not forget that sharing is caring, and your friends and family would surely appreciate a gift of a thriving Mother in Law Plant.
Of course, routine maintenance is essential to keep your Mother in Law Plant healthy and blooming.
Routine Maintenance for Healthy Blooms
Regularly inspecting your plant for pests, removing any dead or yellowing leaves, and occasionally wiping the leaves clean will not only enhance its appearance but also prevent any potential health problems. Additionally, repotting every two to three years will provide fresh nutrients and optimize growth.
Frequently Asked Questions about Mother in Law Plant Blooms
As we come to the end of our exploration of the Mother in Law Plant bloom, let's address some commonly asked questions to ensure you have all the knowledge you need.
Why Isn't My Plant Blooming?
The Mother in Law Plant's bloom is influenced by various factors, including environmental conditions, maturity, and genetics. Patience is key, as it may take several years for your plant to reach blooming maturity. Ensuring proper care and providing optimal growing conditions will increase the likelihood of a breathtaking bloom.
But how long does the bloom last?
How Long Does the Bloom Last?
While the exact duration of the Mother in Law Plant's bloom can vary, it typically lasts for a few weeks. During this time, you can revel in the beauty and fragrance of the delicate flowers as they add a touch of elegance to your living space. As the bloom fades, you can eagerly await the next blooming season and witness the wonders of nature once again.
Conclusion
The Mother in Law Plant bloom is a captivating event that brings joy and beauty to any environment. By understanding the plant's origins, characteristics, and blooming process, caring for it becomes a delightful experience. With proper care and a little patience, you'll witness your Mother in Law Plant transform into a stunning masterpiece. The enchantment of its bloom will leave you in awe, reminding you of the wonders of nature. So, embrace the journey and let your Mother in Law Plant bloom in all its glory.