Haworthiopsis Fasciata Flower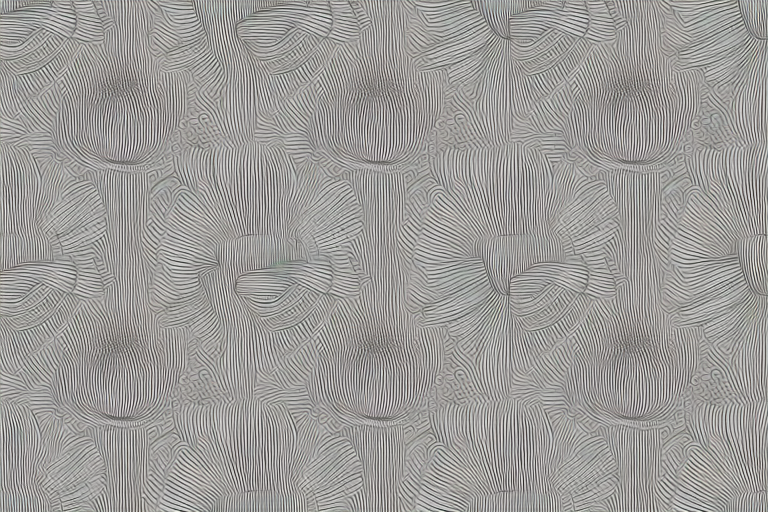 Welcome to the fascinating world of the Haworthiopsis Fasciata flower! In this comprehensive guide, we will delve into every aspect of this enchanting plant, from its characteristics and origins to its symbolism, care, and even its role in traditional medicine. Prepare to be captivated by the beauty of this unique succulent!
Understanding the Haworthiopsis Fasciata: A Guide to Its Characteristics and Origins
The Haworthiopsis Fasciata, also known as the Zebra Plant or Zebra Haworthia, is a striking succulent native to South Africa. With its distinctive striped leaves that resemble the patterns of a zebra, this plant has gained immense popularity among succulent enthusiasts and collectors.
Belonging to the Asphodelaceae family, this species is part of the Haworthia genus. It forms rosettes of fleshy leaves that grow in a compact manner, making it a perfect choice for both indoor and outdoor gardens.
The origins of the Haworthiopsis Fasciata can be traced back to the drought-prone regions of the Eastern and Western Cape provinces in South Africa. Thriving in rocky areas with well-draining soil, this resilient plant has adapted to survive in harsh conditions.
The Beauty of the Haworthiopsis Fasciata Flower: A Visual Delight
While the Haworthiopsis Fasciata is primarily sought after for its striking foliage, it also produces small, tubular white flowers. Although these blooms are not the main attraction of the plant, they add an additional touch of elegance and charm to its overall appeal.
The flowers, which emerge on tall stalks known as inflorescences, usually bloom during the summer months. While each individual bloom might be small, the collective display of numerous flowers can create a visually stunning spectacle.
In addition to their visual allure, these flowers also attract pollinators such as bees and butterflies, adding some liveliness to your garden or indoor space. However, it's important to note that successfully inducing flowering in the Haworthiopsis Fasciata can be a challenging endeavor.
How to Identify a Haworthiopsis Fasciata Flower: Key Features and Traits
Identifying a Haworthiopsis Fasciata flower is relatively simple once you know what to look for. The flowers typically have a funnel-shaped structure with six white petals. These petals may display subtle variations in color intensity, ranging from pure white to a slightly creamy hue.
One of the key features that differentiate the Haworthiopsis Fasciata flower from other succulent blooms is the presence of long, tubular green stamens protruding from the center of the flower. These stamens not only contribute to the flower's unique appearance but also play a crucial role in attracting pollinators.
It's important to note that the flowers of the Haworthiopsis Fasciata have a relatively short lifespan and may only last for a few days. Therefore, it's best to thoroughly enjoy their beauty while they are in bloom.
The Symbolism Behind the Haworthiopsis Fasciata Flower: Unveiling its Meaning
Every flower has its symbolism, and the Haworthiopsis Fasciata is no exception. This stunning succulent is often associated with qualities such as endurance, resilience, and adaptability. Just like its ability to survive in arid environments, the Zebra Plant serves as a reminder of our own resilience in the face of challenges.
The distinctive stripes on the leaves also hold symbolic significance. They represent balance and harmony, reminding us to find equilibrium in our lives. Furthermore, the contrasting colors of the stripes symbolize the complexities and diversity of our world, encouraging us to embrace the beauty in our differences.
Whether you choose to cultivate the Haworthiopsis Fasciata for its symbolism or simply for its visual appeal, having this plant in your surroundings can create a positive and uplifting atmosphere.
Caring for Your Haworthiopsis Fasciata Flower: Tips for Successful Cultivation
Now that you've fallen in love with the Haworthiopsis Fasciata, it's essential to understand how to care for this charming succulent to ensure its well-being. Fortunately, these plants are relatively low-maintenance, making them an excellent choice for beginners and busy plant lovers.
First and foremost, provide your Haworthiopsis Fasciata with proper lighting. Ideally, place it in a bright spot with indirect sunlight, as excessive sunlight exposure can lead to sunburn on its fleshy leaves. An east or west-facing window would be an ideal location for the plant to thrive.
When it comes to watering, it's crucial to strike a balance. Like most succulents, the Zebra Plant prefers well-draining soil and infrequent watering. Allow the soil to dry out completely between waterings, and be mindful not to let water accumulate in the plant's rosette, as this can lead to rotting.
Lastly, the Haworthiopsis Fasciata requires a relatively dry and warm environment to flourish. While it can tolerate cooler temperatures, it's best to avoid exposing it to freezing conditions, as prolonged exposure to frost can be detrimental to its health.
Propagating the Haworthiopsis Fasciata Flower: Step-by-Step Guide for Beginners
If you're looking to expand your collection of Haworthiopsis Fasciata or share the joy of this plant with friends and family, propagation is a rewarding and relatively simple process. There are a few methods you can choose from, including leaf cuttings and division.
To propagate through leaf cuttings, carefully remove a healthy leaf from the mother plant, ensuring that you take a clean cut at the base of the leaf. Leave the cutting aside for a few days to allow the wound to dry and callous over. Once calloused, place the cutting in well-draining soil, mist it lightly, and keep it in indirect sunlight until roots develop.
Division involves separating the offsets, or "pups," from the main plant. Gently remove the pups from the mother plant, making sure they have roots attached to them. Allow the divided plants to dry for a day or two before planting them in their individual pots filled with well-draining soil.
Remember to be patient during the propagation process, as it may take several weeks or even months for the new plants to establish themselves and grow.
Common Pests and Diseases Affecting the Haworthiopsis Fasciata Flower: Prevention and Treatment
Despite its resilience, the Haworthiopsis Fasciata is not entirely immune to pests and diseases. However, with proper care and timely intervention, you can prevent and treat most common issues that may arise.
One of the primary threats to this succulent is mealybugs, tiny insects that infest the plant's leaves and stems. To combat these pests, regularly inspect your plant, and if you notice any signs of infestation, isolate the affected plant and treat it with an appropriate insecticide or a homemade solution such as neem oil.
Overwatering can lead to the development of root rot, a condition caused by fungi that thrive in excessively moist soil. To prevent this, make sure to water your Haworthiopsis Fasciata sparingly and provide it with well-draining soil.
Additionally, be mindful of temperature extremes, as sudden temperature fluctuations or prolonged exposure to extremely hot or cold conditions can weaken the plant and make it more susceptible to diseases.
Exploring Different Varieties of Haworthiopsis Fasciata Flowers: A Colorful Array
While the classic Haworthiopsis Fasciata is a visual treat in itself, you'll be delighted to discover that there are numerous varieties and hybrids available, each with its distinct characteristics and charm.
The 'Zebra Haworthia' variety is the most commonly cultivated and features the iconic zebra-like stripes on its leaves. However, there are also varieties with broader or narrower bands, giving them unique patterns.
For those seeking a splash of color, there are cultivars with vibrant red or yellow hues on their leaves. These varieties can add a pop of color to your collection, creating a visually stunning display when grouped together.
Whether you prefer the classic Zebra Plant or a more unique cultivar, exploring the different varieties of the Haworthiopsis Fasciata offers an exciting opportunity to personalize your collection and create eye-catching arrangements.
The Role of the Haworthiopsis Fasciata Flower in Traditional Medicine: Historical Uses and Modern Applications
Throughout history, various cultures have recognized the medicinal properties of plants, and the Haworthiopsis Fasciata is no exception. In traditional medicine practices, certain parts of the plant, including the leaves and roots, have been used for their potential healing properties.
The gel-like substance found in the leaves of the Haworthiopsis Fasciata has been believed to possess soothing and moisturizing properties, making it a popular ingredient in skincare products. It is often used in creams, lotions, and aloe vera gels to provide relief for conditions such as sunburns and skin irritations.
While modern research is still ongoing to fully understand the potential benefits of the Haworthiopsis Fasciata in medicinal applications, its historical uses highlight the plant's versatility and the potential it holds for further exploration.
Stunning Arrangements with the Haworthiopsis Fasciata Flower: Creative Ideas for Floral Design
The striking beauty of the Haworthiopsis Fasciata makes it an ideal choice for creating stunning floral arrangements. Whether you're hosting a special event or simply looking to bring some natural elegance to your living space, incorporating the Zebra Plant in your floral designs will undoubtedly leave a lasting impression.
For a contemporary and minimalist touch, consider arranging the Haworthiopsis Fasciata in a simple white ceramic pot. The vibrant green and unique patterns of its leaves will serve as an exquisite focal point, adding a touch of sophistication to any room.
If you're feeling more adventurous, you can pair the Zebra Plant with other succulents, such as members of the Echeveria or Crassula genus, to create a diverse and eye-catching succulent garden. These arrangements work well as centerpieces or even as gifts for plant enthusiasts.
Capturing the Beauty of the Haworthiopsis Fasciata Flower through Photography: Techniques and Tips
The stunning beauty of the Haworthiopsis Fasciata lends itself perfectly to photography, allowing you to capture its intricate details and mesmerizing patterns. Whether you're a professional photographer or simply enjoy snapping photos on your smartphone, here are some techniques and tips to enhance your floral photography skills.
First and foremost, lighting is key. Soft, natural light, such as that found near a window, works best to showcase the intricate details of the Zebra Plant's leaves. Avoid harsh, direct light that may create unwanted shadows.
Experiment with different angles and perspectives to find the most captivating composition. Get up close and focus on the striking patterns of the leaves, or step back and capture the plant in its entirety against a neutral background.
Lastly, don't be afraid to play with editing tools to enhance the colors and contrast of your images. Adjusting the saturation and sharpness can bring out the vibrant hues and intricate details, making your Haworthiopsis Fasciata flower photographs truly breathtaking.
With its striking stripes, resilience, and versatility, the Haworthiopsis Fasciata flower proves to be a truly captivating succulent. Whether you're drawn to its unique appearance, its symbolism, or its potential in floral design, this plant offers an immersive journey into the world of succulents. So, why not embark on your own Haworthiopsis Fasciata adventure and bring home a piece of nature's beauty?